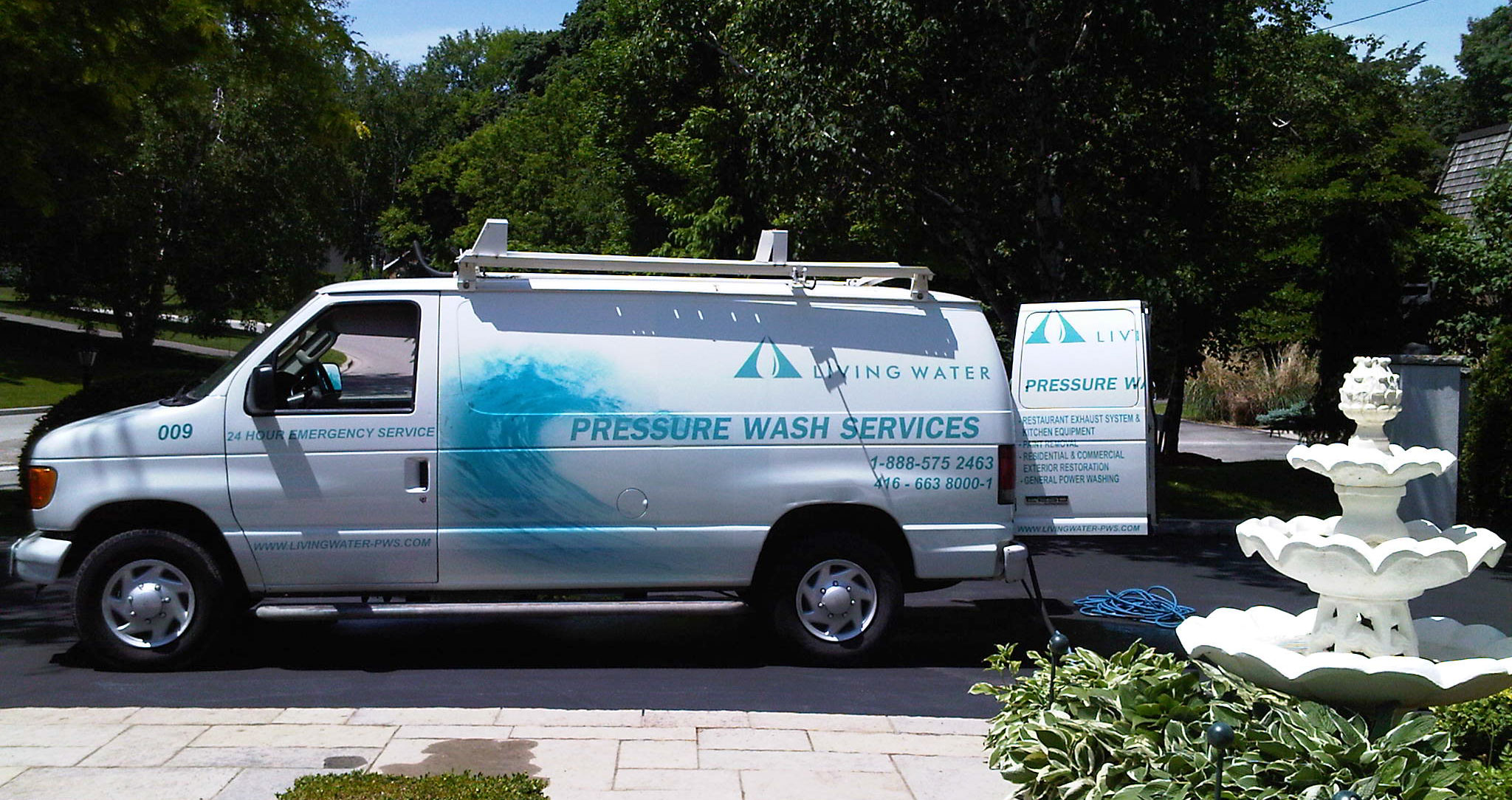 Please allow me to thank you personally in writing for the miracle you have performed on Monday. Finally, Ruth and I are able to enjoy the next phase of the project. The washing of the brick was an important step in making our vision a reality. As depicted in one of the pictures, our source of inspiration was the natural palette of material found on site ( tree barks, rocks ). Now the brickwork is complementary and blends effortlessly with its surrounding environment. The finishing touches in the landscaping and exterior artwork will transform the overall look of the house.
Again it was a pleasure meeting you both and once again thank you for your dedication and attention to details.
It is with great pleasure that I write this short note to give my highest recommendation and strongest endorsement for those considering the services of Living Water. I have worked on several jobs with this firm going back to a building they completed for me at 47 Granby Street in Toronto almost 20 years ago. In total, they have completed seven-building for my company including interior and exterior work.
It is worth mentioning that some of the jobs included removing lead paint while other jobs required more finesse because it involved brick interiors that required cleaning. I have enjoyed dealing with Navid and Eric and have found them to be fair, hard-working, and knowledgeable with the goal of giving great service and establishing long term relationships.
In closing, I will add that they just completed two buildings for me at 539 and 579-581 Barton Street East in Hamilton this past summer and the results were fantastic. Of the many things you can do to restore a building nothing has the impact of brick cleaning and new windows and the value and aesthetic lift achieved from embarking on these trades results in a compelling return on investment.
I give Living Water Pressure Wash Services my highest praise and recommendation.
We have worked with Navid and Eric at Living Water on number of projects such as heritage, institutional, commercial, and residential buildings in Ontario. Their performance has been exemplary, and they are very much service-oriented. They worked very well with our staff, and they follow proper procedures to complete their work. They also follow our safety policies at every project.
It's been my pleasure to work with them, and look forward to having them as part of our team on any future projects.