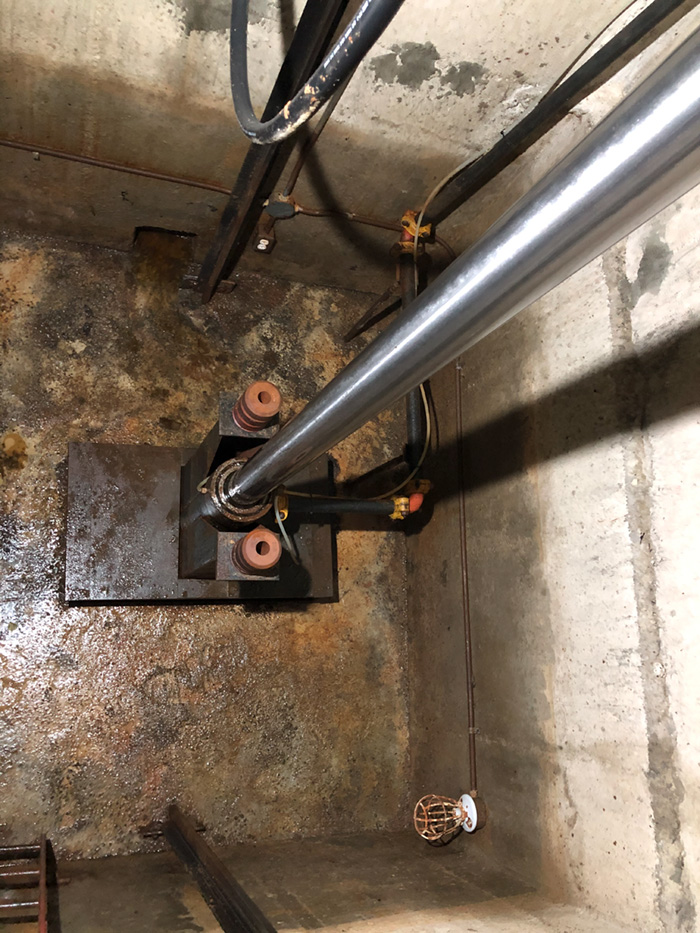 Elevator Pit Cleaning
For many commercial properties, checking and cleaning the elevator pits is one of the last tasks they may consider. However, if this is not a regular part of your maintenance routine, you may be surprised to see the amount of trash and dirt in elevator pits. Garbage and dirt can accumulate in an elevator pit over time. Although it is not an area that anyone typically goes to, it poses a potential fire hazard and must be cleaned regularly.
Living Water offers full-service elevator pit cleaning. Our customers include some of Ontario's leading elevator service providers, who count on us to perform the most challenging projects, such as oil spills and flood cleanups.
You can tell that your elevator pit needs cleaning if there are leaks, cracks, foul odours, garbage accumulation, or standing mud and water. These contaminants can create an environmental hazard to your riders and maintenance crew. We will work with you to create a safer and healthier space by addressing unsanitary elevator pit conditions. The following are some of the services involved in elevator pit cleaning and sanitizing:
Elevator pit power washing

Sludge removal

Oil spill clean-up

Hazardous waste disposal

Crack repair

Elevator pit painting

Deodorization 

Clean and sanitize after a sewage backup
All elevators need to be kept clean, more so now than ever before. This means you need to hire only the best for your business. You can depend on us and be an environmentalist to keep your business safe and sanitized.
Living Water Is Here to Help
Contact us to learn how we can help you keep your business clean.
Our number is 416-663-8000. Get a free quote or set up a consultation with our experienced cleaning personnel today!
And remember to check our Instagram or mail us.